Welcome to Kitashinshu, IIYAMA

Our hostel locates near of Iiyama in the northern part of Nagano, called, Kitashinshu(Hitoric name of North Nagano).
It is about 30km north from Nagano city, where the winter Olympic Games held in 1998.

Since long time ago, people have spent the winters making handicrafts, some of which have developed by
incorporating local natural features in their crafts.@
Some villages have their own specialties developed by incorporationg local natural features in their crafts.
Some villages have have thrived by offering warm hospitality to travelers visiting nearby hot springs

Kitashinshu has been home to many religions. Somecities and towns have dozens of temples and
shrines in their downtown areas.
Some havedeveloped as temple towns over more than 1400 years.
Some have traditional festivals in which lively events are used as a means of praying to the gods.
Some have developed a form of mountain worship which reveres the magnificence of nature as a manifestation of a god.
Each regiion will enchant visitors with its distinctive features.

Since the launching new SHINKANSEN service to Iiyama station on March 2015, it makes easier to visit this region.
This region consists from 9cities, towns, and villages have joined together to showcase the best traditional Japanese life,
andensure that visitors have an unforgettable experience.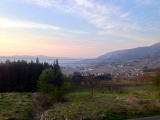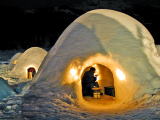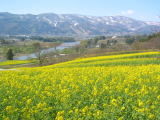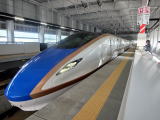 THE JOURNEY TO SMALL VILLAGE "KIJIMADAIRA"

- Feel the unforgettable scenery

-A mountainrange reflecting its shape on rice paddies full of water.....
-A wave of bright green rice grass...
-Arolling golden field withrich rice ears....

We can stay that another new season is coming when the mountains change their appearance here at Kijimadaira.
At the same time, we feel excited when the colors of lands and fields have changed even slightly.
The landscape of the agricultural village, which shows different facts for each season, brings back long-gone memories to us.
Walking the village streets, you can find ancient ruinsthat open the door to the "Yayoi Period", which meant 2000 years ago,
such as private residences and water mills thatched roofs, old temples, and so on.
Here you find the ideal countryside in Japan and experience the unforgattable nostalgic scenery.


- Feel the Homeland with Pure Water

There is plenty of pure spring water from deep in the mountains with native beech forests such as KAYANOTAIRA heights,
and the water stream fall down to 2 main river, TARU river, and Maguse River.
And some of water is brought as the pure spring water, nemed "RYUKOJI-SHIMIZU" which has been designated as one of the best
water resources by the Ministry of environment of Japan, which leads to the production of high quality rice awarded as the gold
medal at the international Contest on Rice Taste evaluation 2012, 2013, 2014, and 2015.


-Feel the Powder snow resorts of the world

Those scenic region nestled in a mountainvalley, we spends nearly a third of the year cloaked in snow.
Wish snow cover reaching more than 2 meters in the surrounding mountains, here is the place to be for the one of the ideal snow
resorts for travellers from foreign countries.
We believe the snow resorts in Iiyama region surely meets your needs that is,

œCross-cultural,
œCuisine,
œAnd plenty of powder snow.

Wishing you a nice stay and expoloring with us at MIYUKINOMORI Youth Hostel.